Duduzile Kubheka – Project Coordinator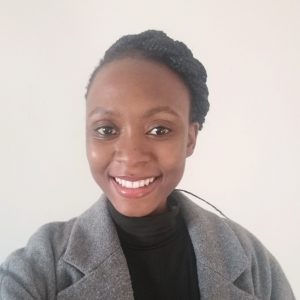 Duduzile Kubheka works at the South African Astronomical Observatory (SAAO) as the BRICS Astronomy Project Coordinator, where she also collaborates with the Office of Astronomy for Development (OAD) and the African Astronomical Society (AfAS). Her primary responsibilities include the administration and coordination of BRICS Astronomy activities as well as coordinating and developing societal benefit activities that contribute to the United Nations' Sustainable Development Goals.
Currently, Duduzile is pursuing her MPhil in Science and Technology Studies (Science and Public Engagement) at Stellenbosch University. In the past, she played a significant role in the Horizon 2020 RRING Project H2020 for the National Research Foundation (NRF) at the SAASTA business unit. This project aimed to promote responsible research and innovation while addressing global sustainability and social justice issues such as Sustainable Development Goals, Gender Equality, Public Engagement, Open Access, Ethics, and Integrity.
Duduzile also co-chairs the AfAS/IAU-GA 2024 Outreach, Education, and Development committee.
Email: duduzile@saao.ac.za
Eslam Hussein – Data Scientist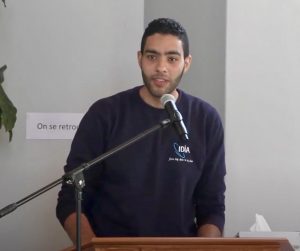 Eslam Hussein is a research scientist with broad experience applying machine learning across several fields. To date, Eslam has published several academic papers with more than 70 citations. Research codes are then reorganised into educational tutorials to ensure a broader societal impact. In 2014, he enrolled to study Computer Science at the University of the Western Cape. He has since completed his BSc, Honours and finally graduated Magna Cum Laude with an MSc in Computer Science. Today, Eslam works as a Data Scientist at the Inter-university Institute for Data-Intensive Astronomy (IDIA).
Email: eslam@idia.ac.za
Moloko Hlakola – Software Developer
Moloko Jeremia Hlakola grew up in a small rural village located in Sekhukhuneland, Limpopo Province. After completing his Secondary Teachers Diploma in 1995, Moloko worked as a Mathematics and Science teacher for almost 13 years until 2008. While employed as a teacher, he managed to complete a BSc in Applied Mathematics and Computer Science. A few years later, he completed an Honours Degree in Applied Mathematics. Moloko worked at the CSIR in Pretoria for nearly five years as a Candidate Technologist, measuring military technology using infrared imagers. From 2016 to 2022, Moloko worked as a Radio Telescope Operator for SARAO, and now currently holds a position as a Software Developer at SAAO.
Email: molokoh@saao.ac.za
Mission of the BRICS Astronomy Working Group

The mission of the BRICS Astronomy Working Group is to promote cooperation between BRICS member countries in the field of astronomy and enabling technologies through joint activities of government, universities, research institutions, and industry, as relevant, to develop astronomical sciences, generate new knowledge, train human capital, develop new technologies and applications, and improve public understanding of science.